Being very young, our university didn't have a prayer in soliciting planned gifts from our alumni. And there wasn't much return on working directly with elderly "friends" who had their own universities and charities to first consider.

So we built a program where we concentrate, almost solely, on cultivating practitioners like estate lawyers, CPA's, realtors, investment counselors, etc. We've convinced them, via intense and ongoing interaction with our planned giving professional, president, etc., that we have a sophisticated program and can execute even the most advanced planning techniques (which we can).

We've recruited members of the practicing community to join our "Planned Giving Council" and that organization is now about 65 strong. They meet quarterly on campus and receive bi-monthly electronic newsletters. They have to constantly upgrade their competency on various issues, so we offer the classes they need on our campus.

So when wealthy investors find themselves in a "tax-situation" or don't have a will and/or charities in their favor, the practitioners mention the institution as an organization prepared to and interested in meeting their intentions/expectations as applicable within the scope of our university.

What has resulted is a large list of 'expectancies' now on our books from people, many of whom have never set foot on our campus. (The range of giving is due to the potential fluctuation of the value of assets in the collective "portfolio." It's calculated very conservatively). One of these assets just came to fruition when we received a house that recently sold for $770k. We had the expectancy booked at $750k.

In another case, just unfolding, an heiress will be on our campus to seriously discuss establishing a project. The donor is aging. Why is this donor interested in us? Her lawyer, who lives here and is on our "Planned Giving Council," called and suggested we provide the heiress with tickets to a campus event. We did. She came and met our President for dinner before the event. The lawyer informed her that our program is sophisticated enough to do something serious and thoughtful with her money.

So it's a great program created entirely out of necessity. Yet it will translate well at and be effective at any university or charity.

Just because you have well-established contacts with perhaps thousands of aging, potential donors, working the practitioners will still open up an entirely different case-load that will very quickly warrant an entirely new planned giving professional within
the organization.

Planned Giving - Professional Allies Program

Current Structure

Planned Giving Committee (PGC)

Leadership group of professionals (currently 14) who meet four times annually with the Director of Planned Giving.

Group provides critical feedback on technical, marketing and client issues, and is a sounding board for policy and procedure review as well as program strategy.

Critically, the Committee members can provide invaluable information and feedback on particular cases that you are working on.

The Committee does not have formal authority, as all decisions rest with the Director, but its contributions and the weight of its opinion are of major importance to Institutional Planned Giving.

Planned Giving Advisory Council (PGAC)

The larger (currently about 65) group of allied professionals who meet twice annually on campus at a luncheon hosted by the President and/or Provost.

Lead presentation is about some aspect of the campus academic or other programs, usually represented by faculty or director. We like to have students involved, when appropriate.

Council members have three charges:
Become knowledgeable about and familiar with the university

Act as an ambassador for the institution by encouraging clients to make a planned gift to the university in appropriate circumstances

Advise the Office of Planned Giving on ways to increase support through bequests and other planned gifts
Suggestions on Building an Allied Professional Program

1. Recruit the Planned Giving Committee first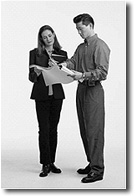 Use 2-3 leading professionals to brainstorm on names, sign letters, and call them on the phone. Start with the very best names possible.

Keep size around 10-16 for management purposes.

Consider involving a speaker from the university to start most meetings to keep the learning process going, and connecting them to the university.

Take the members on a campus tour and introduce them to students from time to time.

Introduce to the President and your Foundation. These VIP volunteer leaders provide a great network to clients as well as their colleagues.

Tell potential donors about your PGC, as appropriate, to demonstrate to them the breadth of the professional support for your planned giving program. This lends credibility to the university. Even if a layperson does not use any of the PGC professionals as her advisors, they will still like this relationship.

Have an annual social, thank you event on campus that highlights Performing Arts, Athletics or another aspect of the university.

Seek candid feedback about what they think the university could be doing to strengthen the planned giving program and its image in the community.

2. Recruit the Planned Giving Advisory Council after the PGC is operating smoothly
Invite to initial luncheon those professionals who you would like to have join.

As you meet professionals in their offices, take PGAC invitation form and, if you have it, your weekly newsletter or other publicity, and ask them to join.

Be very sensitive to the fact professionals are very protective of their clients. I emphasize that our primary purpose is for them to get to know the university so they become aware of possible giving opportunities for their clients to consider.

Develop a membership list which is shared with members, potential donors and the campus community.

Get email addresses!

Communicate with PGAC members by email about campus accomplishments or to seek feedback or help on particular issues (carefully and judiciously).

If you have the money, ideally send them an annual or more frequent technical newsletter.

Communicate the existence and importance of this group at every opportunity on- and off-campus.

Invite them to never hesitate to contact you by phone or email, and that you are happy to come to their office at any time to visit with them, and, if they wish, a client.

Provide them with technical gift illustrations and show them an example once annually at one of the luncheons or other meetings.

Remember that this is a trust-building exercise that takes time before the professional contacts you about a client. Tell the professional that you would like her to consider placing the university on her list of charities that she might mention to clients when there appears to be a possible interest.

Service, service and service. Consider providing assistance (calculations, case discussion) to professionals even where it involves a charity other than your own institution. It will all come back to build goodwill for the university.

Brochure samples: Charitable Gift Annuity, Planned Giving Opportunities.